CROSSPORTS SAYS:
"Fill Fitton Field"
HC vs. UNH
UNDER THE LIGHTS!
Thursday, 7:30 pm, August 30th!
TICKETS NOW ON SALE!
Go to the following Link for more information: Fill Fitton Field

NAD on WCHC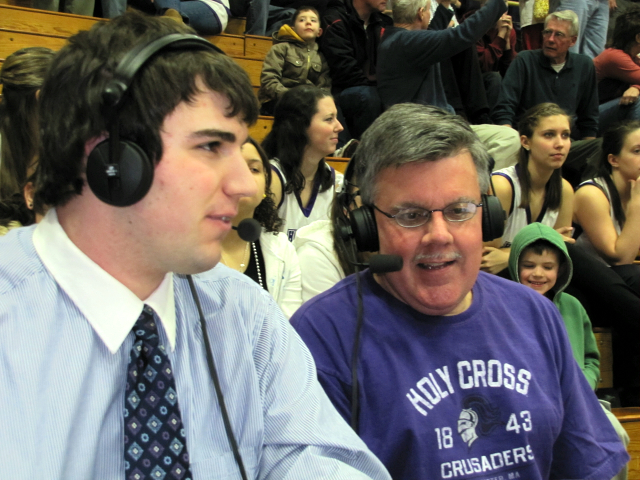 Our own Non Alumni Dave (NAD) was a special guest at halftime on WCHC during HC's Senior Day win over Lehigh (Sader1970 photo)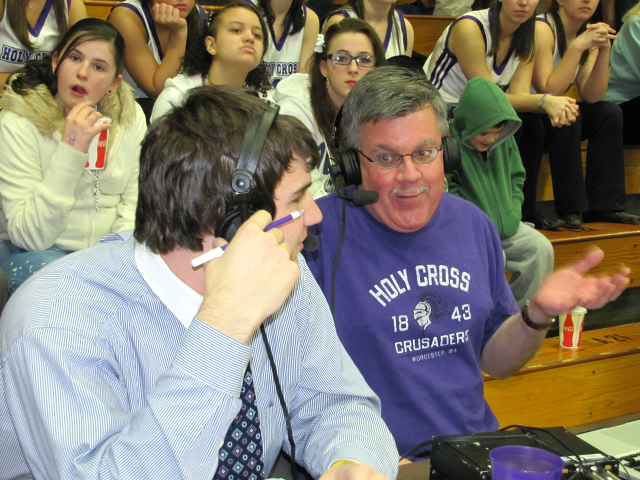 Anyone have a transcript?(Sader1970 photo)
CROSSPORTS EXCLUSIVE
12 Essential Questions with . . . Coach Milan Brown
Coach Milan Brown graciously agreed to respond to the 12 Questions submitted by Bill Cambria '69 on behalf of all CROSSPORTS posters (and indeed all fans of Holy Cross basketball). As you will see as you read through the questions and answers below, Coach Brown has given us a mixture of intelligence and humor, a pretty good dose of pride to be the custodian of our great basketball tradition, and some insight into how he will guide the Holy Cross basketball program into the future. Thank you, Coach Brown! Be assured that we will be supporting you every step of the way!
The College of the Holy Cross: America's Highest Ranked Catholic Liberal Arts College*
*Based on the Rankings of the U.S. News and World Report Link to Rankings
Ranked #8 Best Value of all colleges and universities in the US by Kiplinger Magazine: Link to Rankings
Top 10 Most Beautiful Campus in the United States: Princeton Review Link
National Champions
Holy Cross has National Championships in Basketball, Baseball And Football
1947 NCAA Men's Basketball Champions

1954 NIT Champions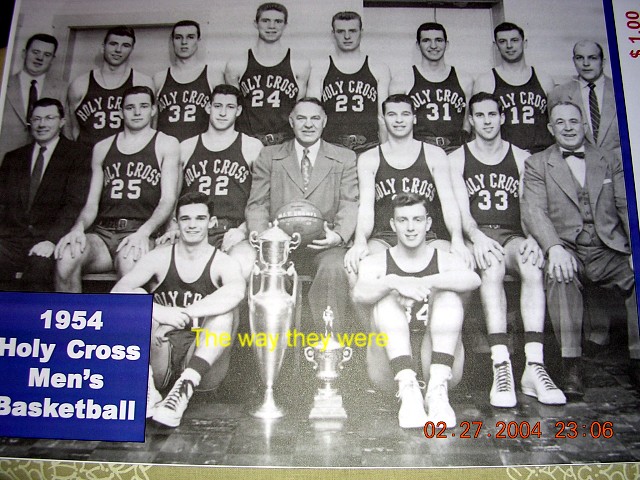 1952 NCAA Baseball Champions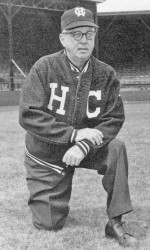 HC Head Coach John Barry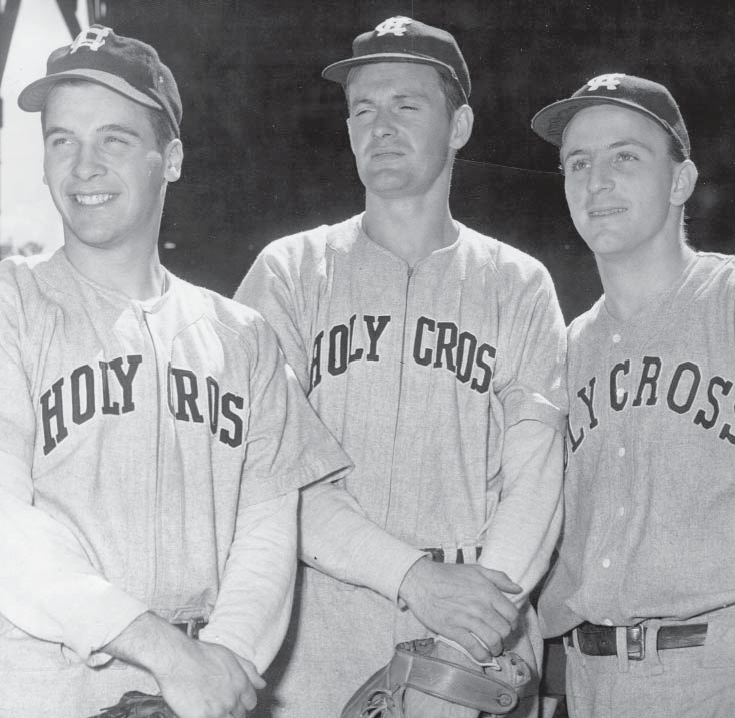 HC's top three hurlers at Omaha: Ronnie Perry, Jim O'Neill and Dick Bogdan
The 1952 NCAA Men's Division I College World Series (CWS) involved 8 schools playing in double-elimination play to determine the national champion of men's NCAA Division I college baseball. It began on June 12, and ended with the championship game on June 17. A total of 15 games were played at Johnny Rosenblatt Stadium in Omaha, Nebraska.

The tournament participants were selected by the NCAA baseball committee, with one team coming from each of the eight NCAA districts.

The College of the Holy Cross won the national championship with an 8-4 victory over the University of Missouri in front of 6,914 fans.

Senior pitcher Jim O'Neill of Holy Cross was named the CWS Most Outstanding Player.


1987 NCAA 1-AA Football National Champions*
1987 Final NCAA football Poll:



1. Holy Cross
2. Appalachian St.
3. La.-Monroe
4. UNI
5. Idaho
6. Ga. Southern
7. Eastern Ky.
8. James Madison
9. Jackson St.
10. Weber St.
11. Western Ky.
12. Arkansas St.
13. Maine
14. Marshall
15. Youngstown St.
16. North Texas
17. Richmond
18. Howard
19. Sam Houston St.
20. Delaware St.

*The Patriot League did not allow its members to participate in the 1AA playoffs during its early years so the Crusaders were prevented from their inevitable triumph in the playoffs. However, it was clear to most that Holy Cross was the best 1AA football team in the Nation in 1987. They finished first in the National polls; the Sporting News declared them National Champions, Head Coach Mark Duffner was named the Eddie Robinson Award National Coach of the Year and Holy Cross dominated every team they played:
Army 34-24
Lafayette 40-11
Lehigh 63-6
Colgate 49-7
Dartmouth 62-23
Bucknell 48-10
Brown 41-0
Massachusetts 54-10
Harvard 41-6
William & Mary 40-7
Villanova 39-6 (Nationally Televised Thursday Night Football ESPN)
Question:
How many colleges have won the national championship in basketball and baseball, and played in a major football bowl game (e.g. Orange, Sugar, Cotton, & Rose)?
Answer:
Michigan NIT:1984,1997,2004 / NCAA Basketball:1989 / NCAA Baseball:1953, 1962 / Rose: & others

Ohio State – NIT: 1986 / NCAA Basketball: 1960 / NCAA Baseball: 1966/ Rose & others

Stanford – NIT:1991 / NCAA Basketball:1942 / NCAA Baseball:1987, 1988 / Rose & others

California – NIT:1999 / NCAA Basketball: 1959 / NCAA Baseball:1947, 1957 / Rose & others
Arizona: 1980 Baseball, 1997 basketball, 1994 Fiesta

Oklahoma State: 1959 Baseball, 1945-46 basketball, 2003 Cotton
LSU - NCAA Basketball:1939, NCAA Baseball 1991,1993,1996,1997,2000,2009/ Sugar, Cotton, Orange & others (Thanks to Delton D who sent CROSSPORTS this info on LSU)


And of course ...

Holy Cross – NIT:1954 / NCAA Basketball:1947 / NCAA Baseball:1952 / Orange:1946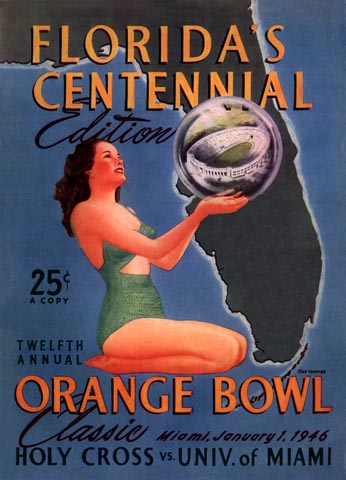 If you wish to find old versions of CROSSPORTS going back to 2002 go the the www.archives.org "Wayback Machine" Here is a link:
Internet Archive Wayback Machine link
Ceremony to honor the first recipient of the Purple Crested Blazer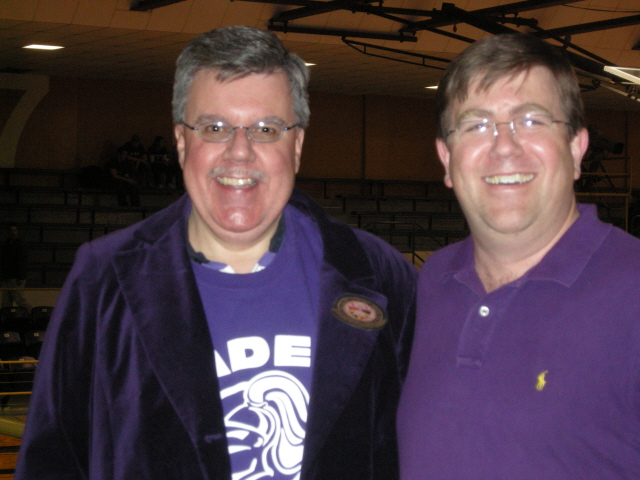 Non Alumni Dave is the first winner of the Purple Crested Blazer Award for his many contributions to CROSSPORTS including his recent joining of the Perry Millenium Club, his vocal support and his traditional, annual "Twas the Night Before Christmas Holy Cross style." Here he is wearing the hallowed jacket prior to the recent Men's basketball game versus Bucknell. Here he is with Bob C. who generously donated the jacket.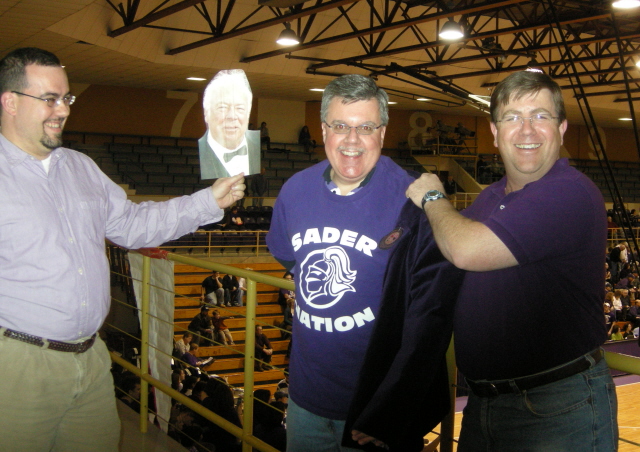 Here NAD is being presented with the Blazer by Bob C. Of course, the ever popular Mr. George Kennedy, a big CROSSPORTS fan, took part in the ceremony. Here Mr. Kennedy is escorted by his host: Ray.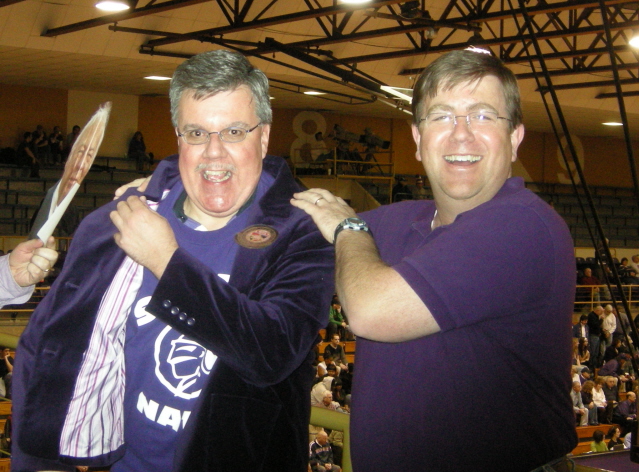 Dave was honored to receiver the award terming it "A tradition like no other!"
Hornet Mom Photo
ATTENTION: Mrs. CROSSPORTS (also know as Hornet Mom, unofficial photographer of Mansfield (MA) High School Football: Brett McDermott's High School) is in the process of posting over 200 Photos of the Georgetown Game on the Kodak Site. Here is a link:
Annie Hussey, our former basketball columnist has matriculated to Dominican in River Forrest, Illinois where she is a manager of the Women's basketball Team. Her travels with the team last January brought her to Duke where she posed for this photo at the Heart of Blue Devel's nation and was kind enough to share it with us.
Interviews with:
Read Bill Cambria's latest interview with
Milan Brown: Head Men's Basketball Coach: Link to Brown Interview
HC Athletic Director Dick Regan: Link to Regan Interview
Tom Gilmore: Head Football Coach: Link to interview
Wally Carew (author of "A Farewell to Glory," the history of the Holy Cross-Boston College Football rivalry): Link to interview
Ralph Willard: Former Men's Basketball Coach: Link to interview
Check out all Past interviews on our 12 Essential Questions Page
Holy Cross Equestrian Team Schedule posted. See Link
Back-up Message Board
Voy.com, the service we use for our message board, has had some problems and is intermittently down. CROSSPORTS has developed a BACK UP BOARD so that we can stay in touch during down times LINK TO BACK UP BOARD. Please use the main board but, if its down, click on this link.
CROSSPORTS Needs you!
CROSSPORTS IS run by HC Fans. The more you contribute, the better this site will be. If you have sports information that you would like to share, you can post it on the Message Board or you can email it to me at Crossports@Crossports.com and I will consider it for publication here. So if you have information about a non-revenue sport, recruits, players, photos, game reports, etc. please send it in. If you are creative and want to send in art work (Your version of the Crusader or how about battling mascots -- with HC winning of course). How about an editorial? Your help is appreciated. GO CROSS!
Want to write for CROSSPORTS? Got an interesting article, photo or letter you would like to see here? Submit it to CROSSPORTS@CROSSPORTS.com
Fan Photos: Check out LINK to see photos sent in by readers.