Bucknell & Ceremony to Honor the 1954 NIT Champs
Photos by Tom Neagle '70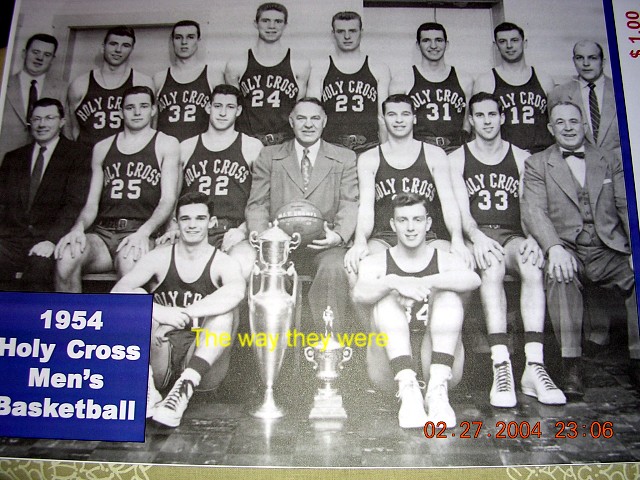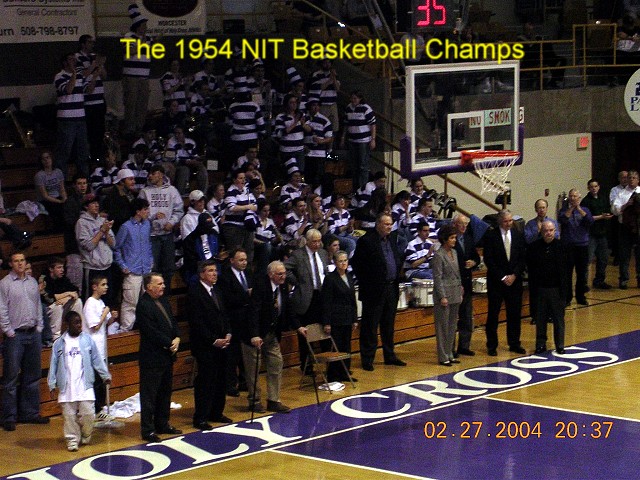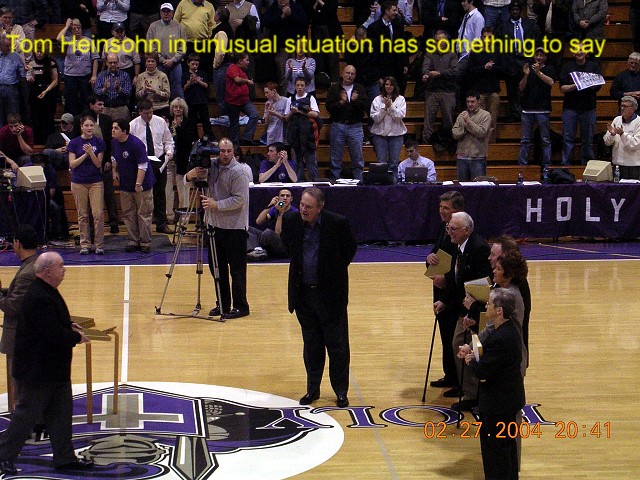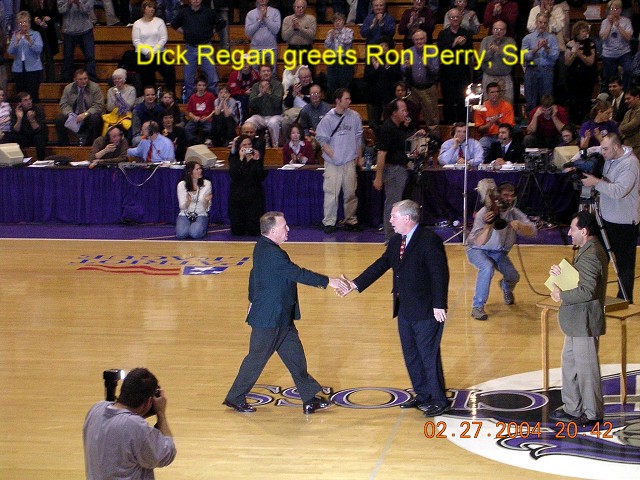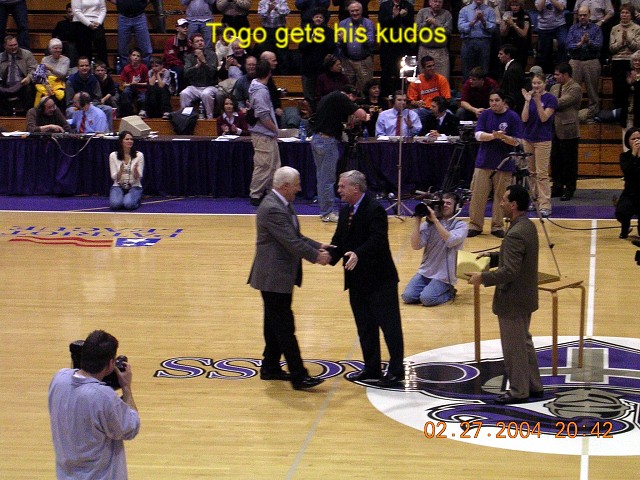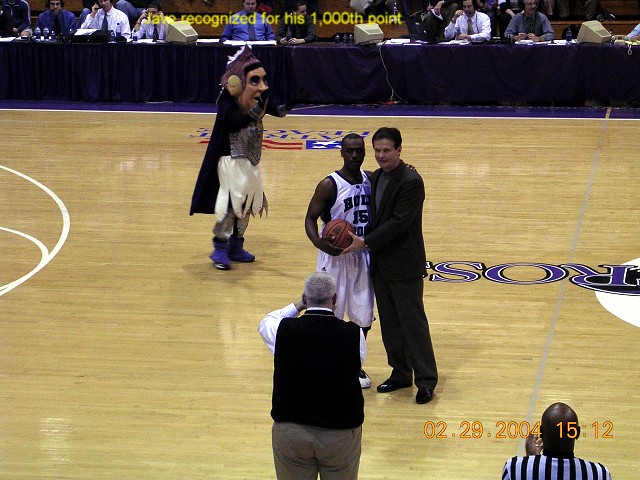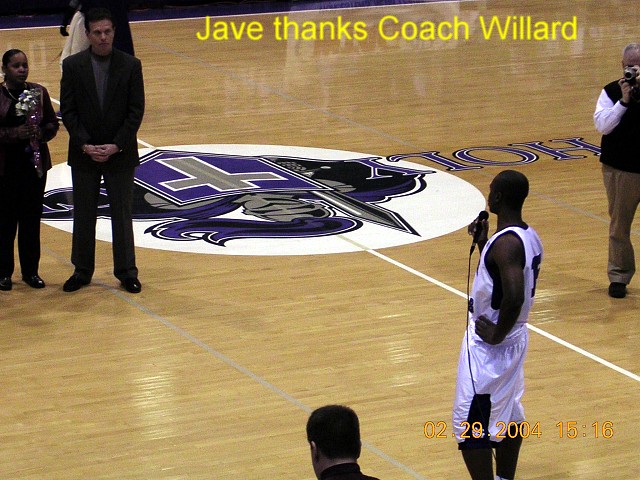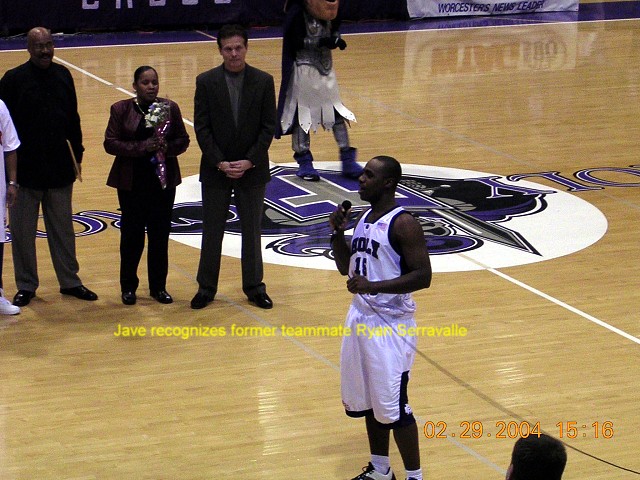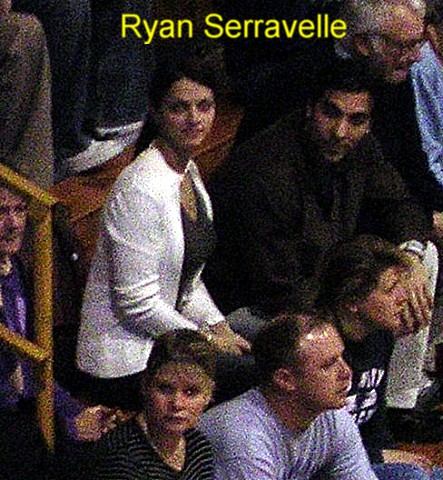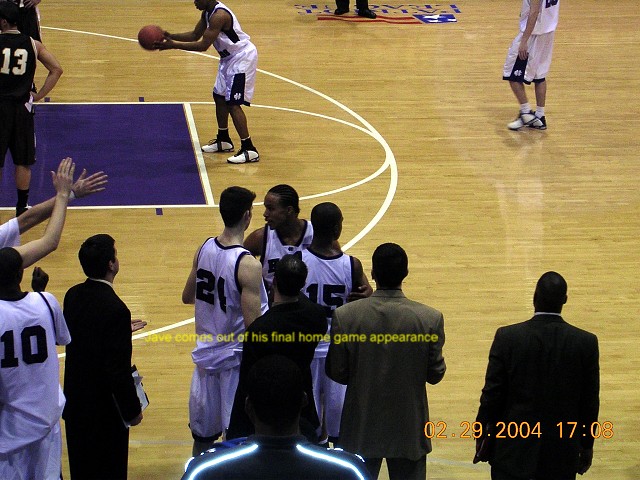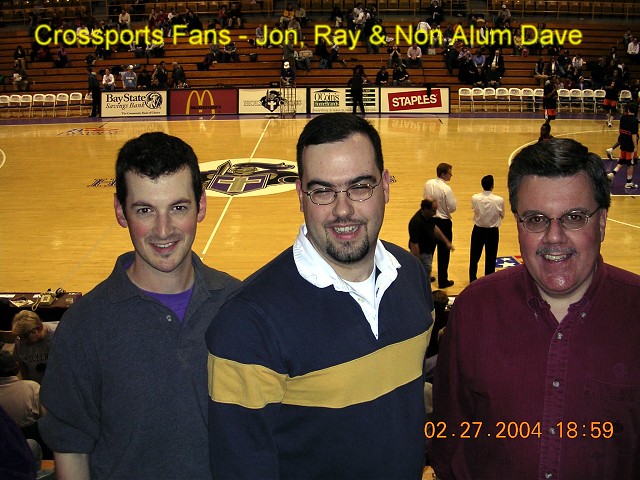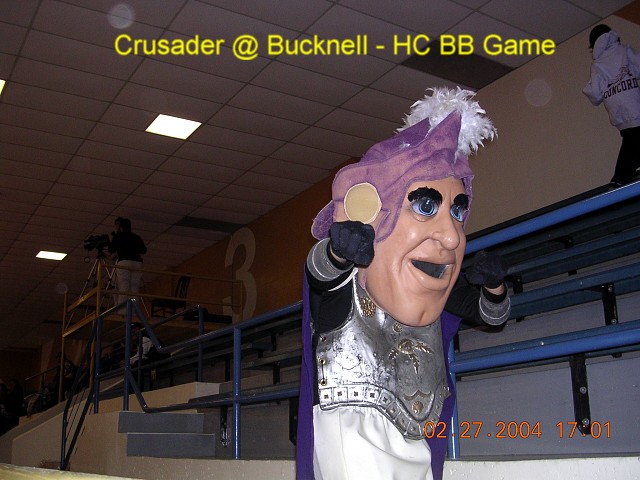 Winter Homecoming 2004 Photos by John Strack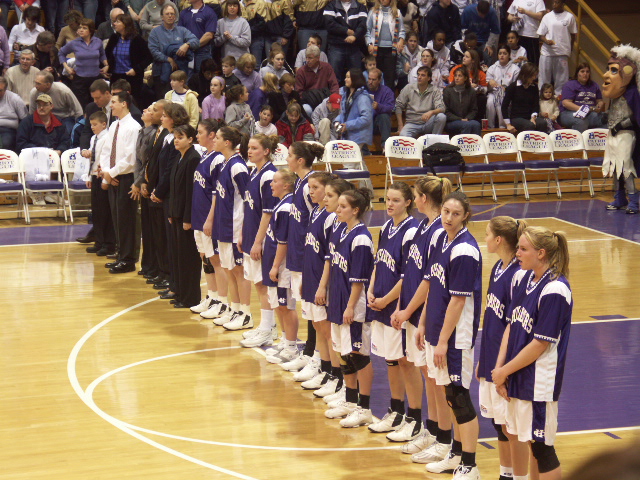 COMPANY, ATTENTION! Hey, you can do better than that, there are drill sergeants in attendance. Drop down and give me 10!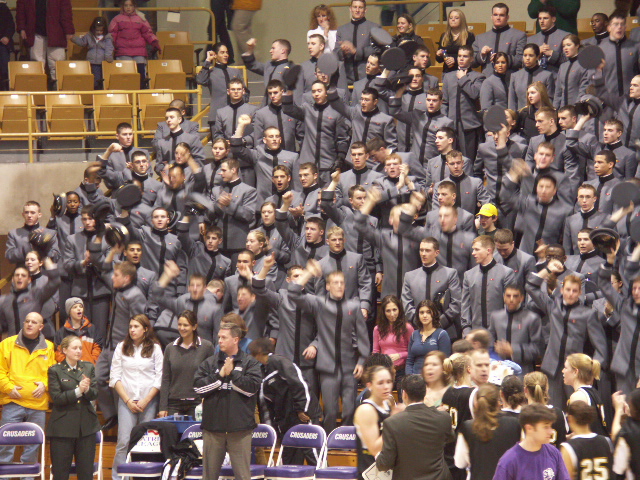 An Army Invades the Hart - GREAT turnout from an opponent and made a great ESPN telecast.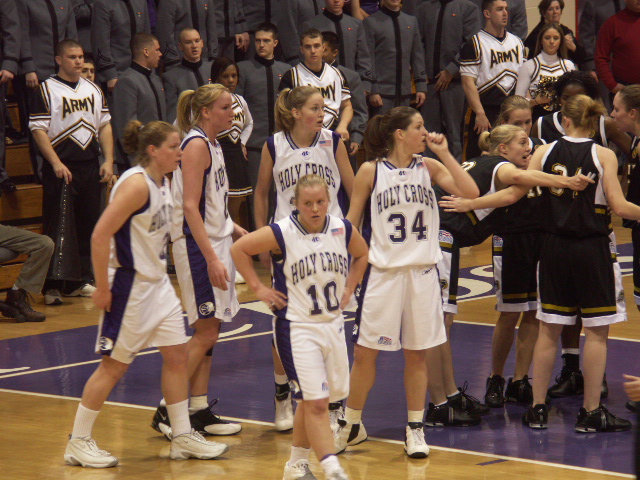 What's Coach Saying?

Go Cross! Beat Army

Starter Huddle

Half Time Score: 10 points has got to be a Hart Center Record for fewest points in a half

Sumos clash at center court at halftime. The Red Sumo was victorious in an entertaining match.
St. Johns Game at MSG 1/29/03 (Photos taken by Tom Neagle, '70)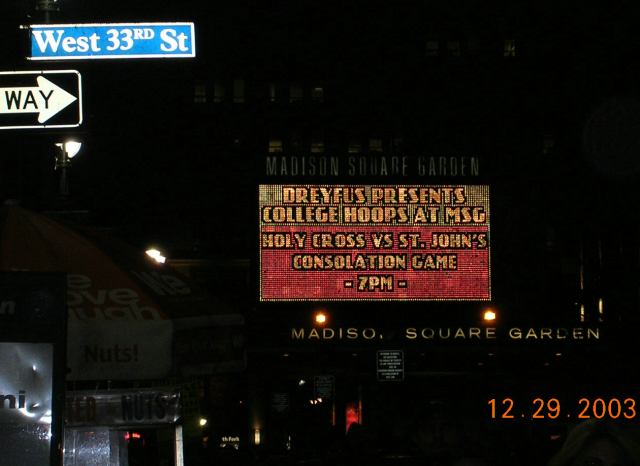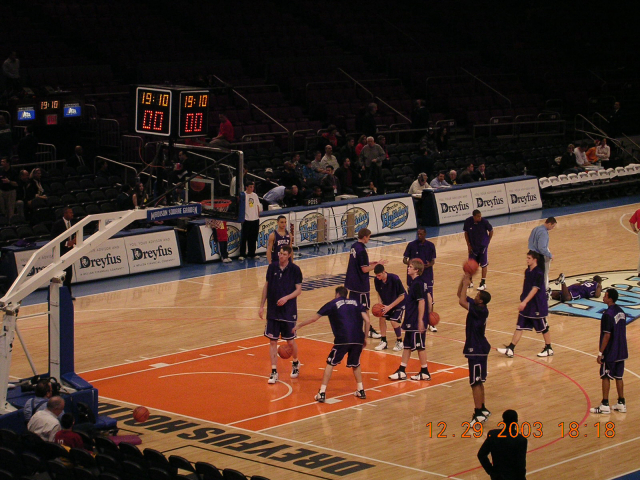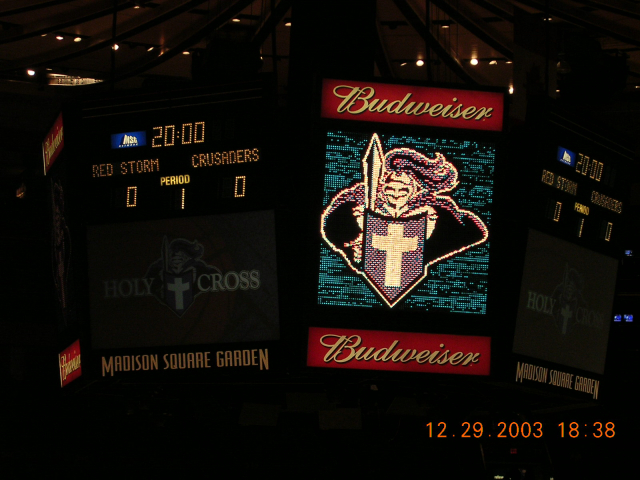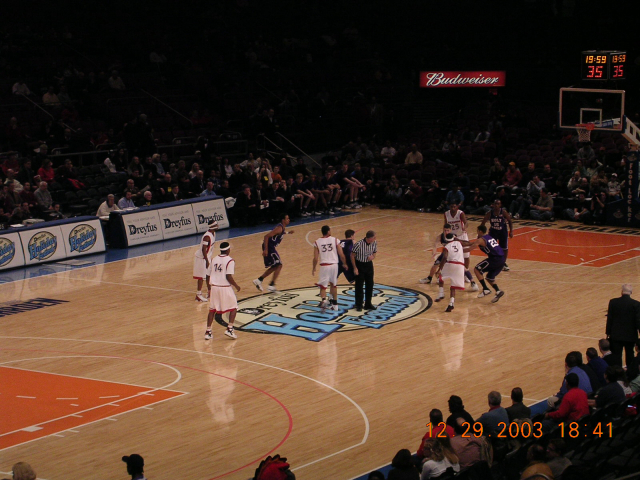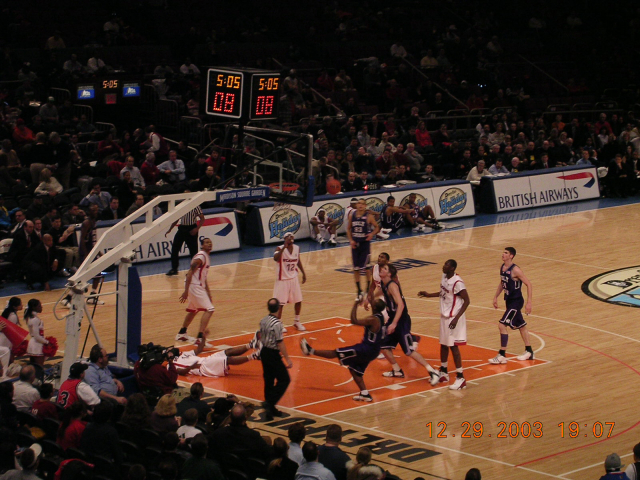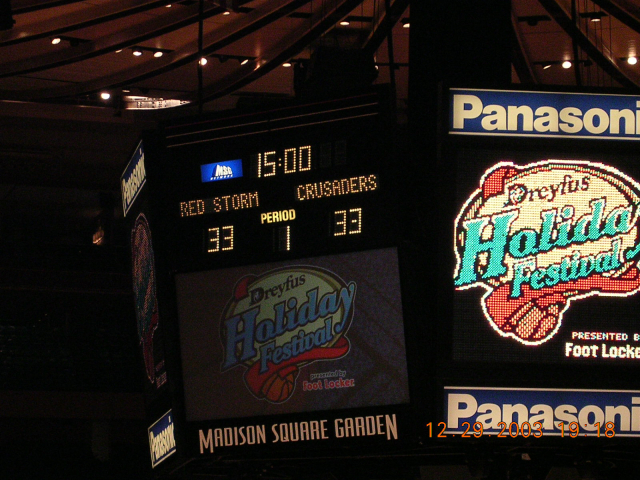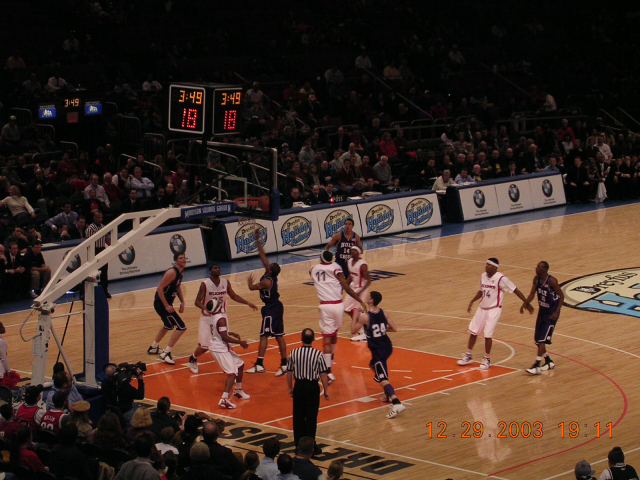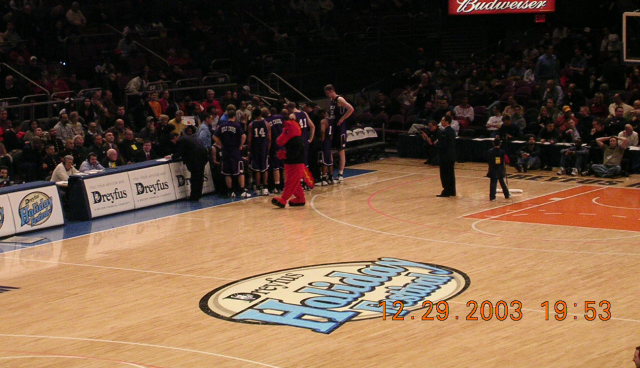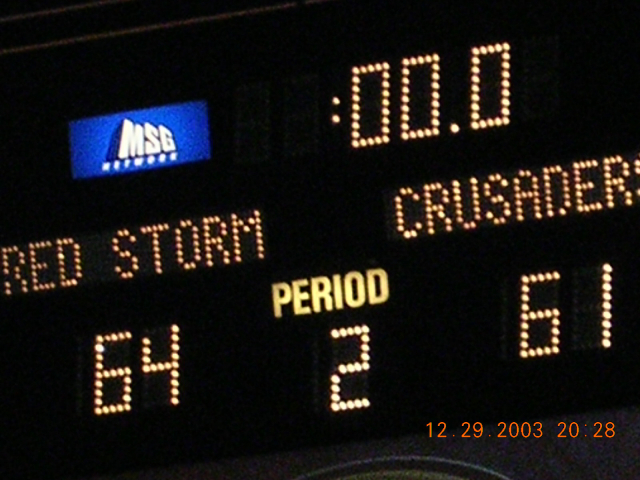 Homecoming: 2003: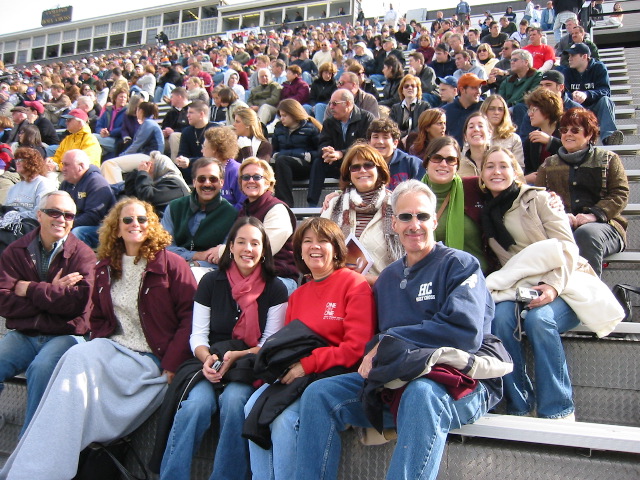 Holy Cross - Homecoming 2003. Above "Faces in the Crowd" Were you there? Below "Halftime Show" Thanks to David Lynch who sent these to Crossports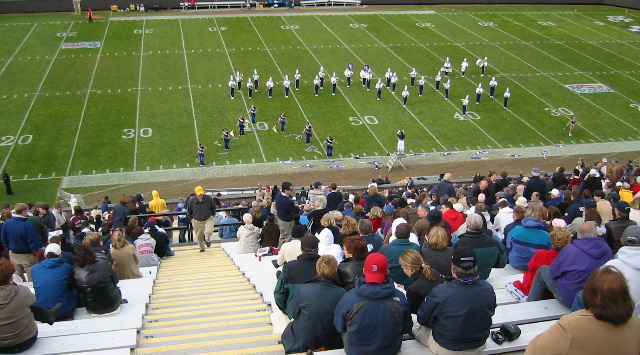 New Parking Garage: If you got a few bucks to donate, you can purchase the naming rights. (David Lynch Photos)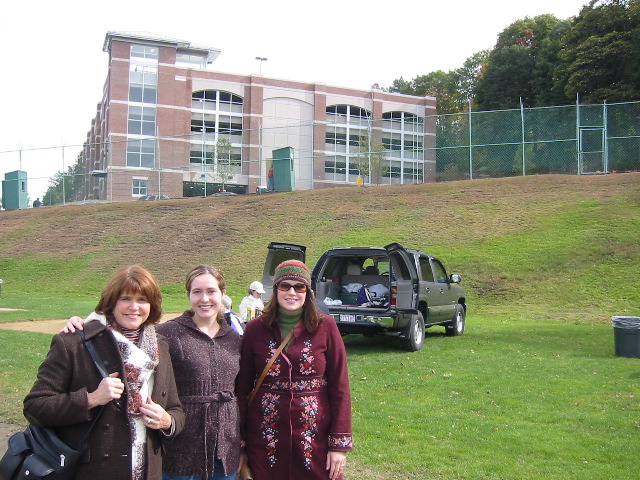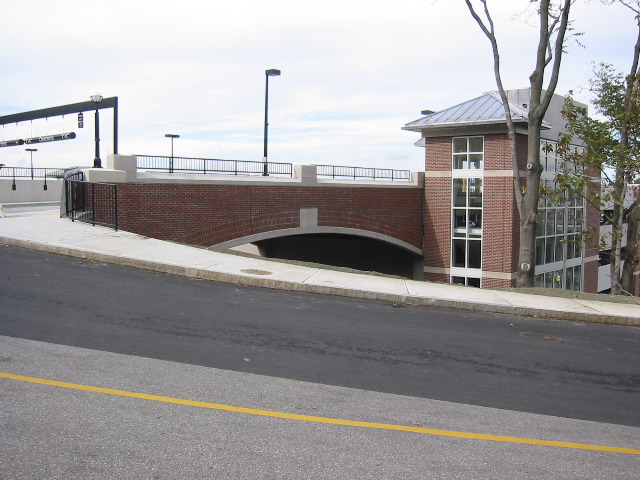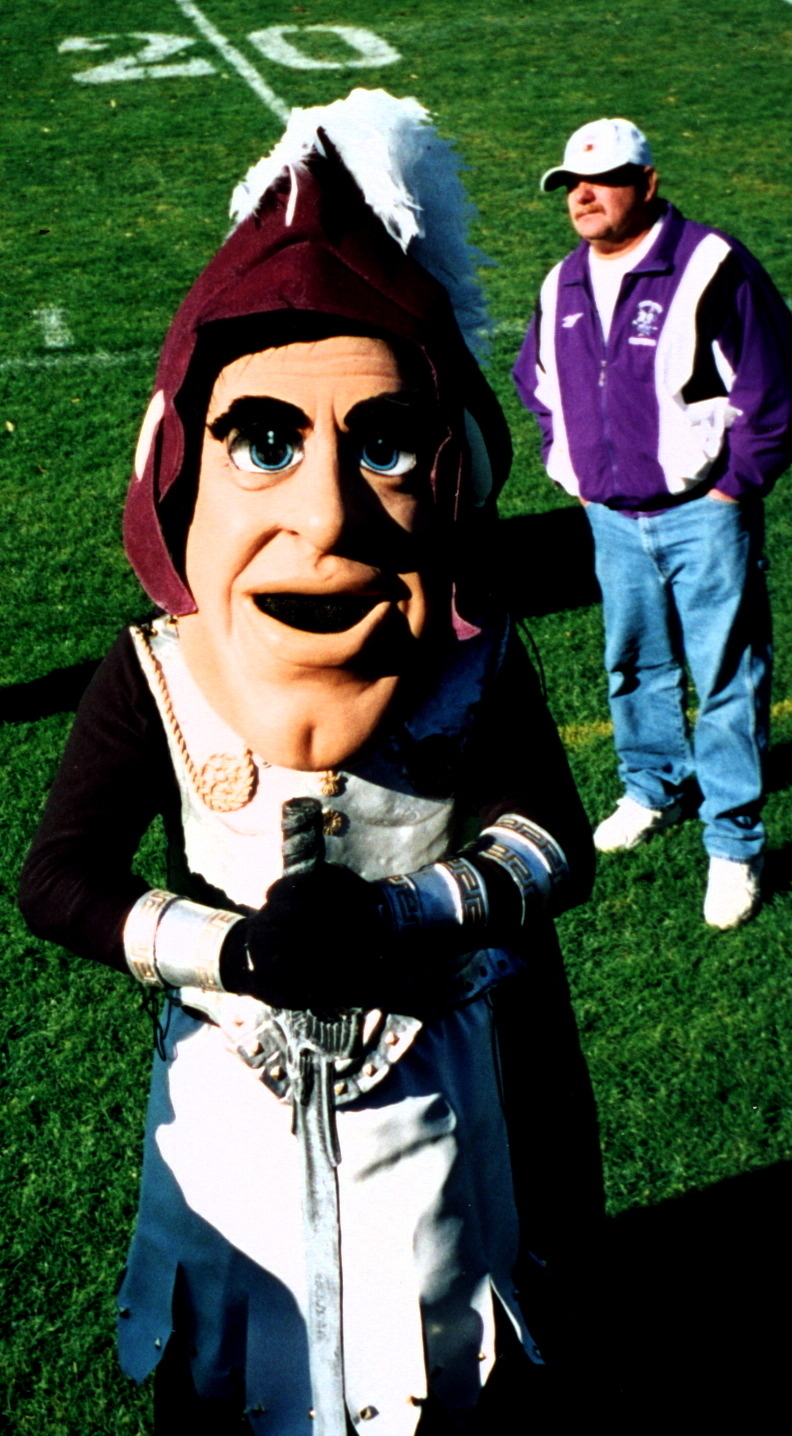 "The Crusader" by David Lynch